QuickNav Marine Consulting
Are You Looking for Customized Boat Training?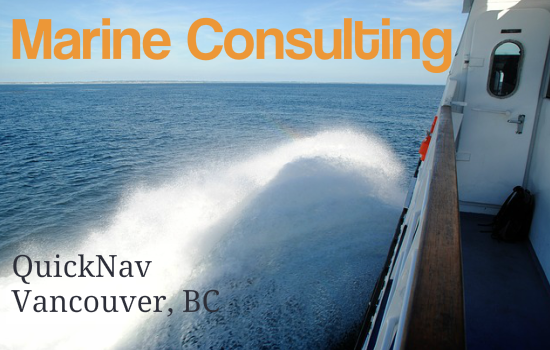 Private Consulting for Mariners
It's essential to keep up to date with current boating safety requirements and operating procedures.
QuickNav offers private consulting so for private boaters, the commercial marine industry and for work projects where water and boating safety is required.
We will talk to you in, discuss your needs and projects and will customize a combination of one or more, even additional courses such as boat safety, navigation, boat operation, first aid and boating emergencies which may be required for you and your team. Whether you are a private boat owner/operator, Commercial company with a small or large crew we are here to help develop training to suit your personal requirements. 
We will check out a vessel your staff need to be aboard to make sure it is compliant with all safety regulations and its housekeeping is in order and galley meets proper health standards and vessel is seaworthy.
With over 20 years of marine experience and training, there isn't much we haven't come across. After consulting with us you will become clear on your specific requirements and we can tailor courses and training for you and your crew.
Marine Consulting by QuickNav
Blue Decal Program

Small Vessel Compliance Program (SVCP)

Safety Training

Crew Training

Vessel check out
Marine First Aid
Navigation Training
Chart Plotting
Marine GPS
NetSim Simulated Navigation

Small Commercial Vessel Safety Checks
After consulting with us, we will design individual or group specific marine courses.
Call Us To Discuss Your Requirements
604-998-3399
OR