Vancouver Boat Course Class Locations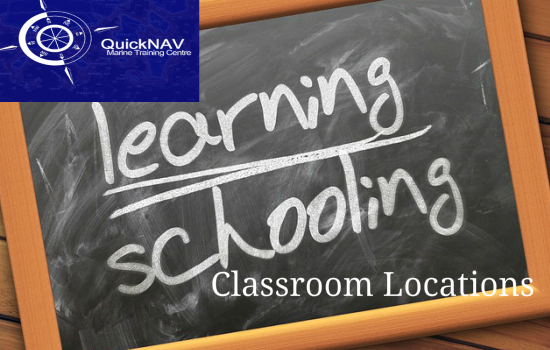 QuickNav is conveniently located in North Vancouver and has 2 classrooms for training.
When you book you boat course, please ensure you check the location of your marine course as we have 2 locations; which will vary depending on the class offered and the number of students enrolled.
All of our rooms are located to provide the best learning conditions for our marine students. We aim to offer convenience, many of our facilities offer or are near parking, restaurants, transportation and accommodations.
Class Locations for QuickNav Marine
 .
Classroom 1
MAIN OFFICE
Griffin Centre
901 West 3rd Street
North Vancouver, BC V7P 3P9
Phone: 604-998-3399
Fax: 604-980-6744
Email: courses@quicknav.com
Office hours: 9am – 5pm. Monday to Friday
Air Conditioned Classroom, Free Parking,
Click here for directions to Classroom 1
Easy to Drive, Bus or Sea Bus to. Transit Information Here
Phone:    604 – 998 – 3399
Email:    courses@quicknav.com